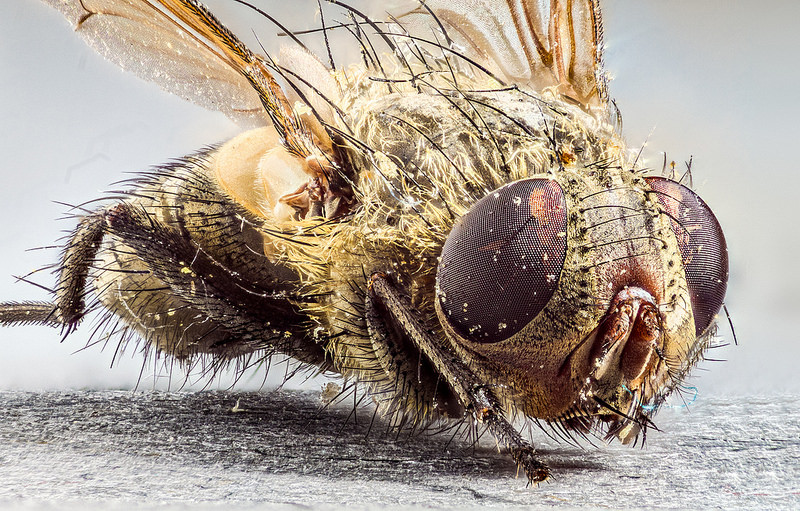 This documentation is a description of my DIY project, posted here is for the benefit of the community. I cannot guarantee that there are no mistakes in my description or my software posted here. I shall bear no responsibility whatsoever if anyone will get hurt or will suffer a financial loss (for example, by damaging his/her DSLR camera) while trying to follow this description. This documentation should be treated "as is", with no explicit or implicit guarantee that the device will perform as intended.
I present a detailed description of my DIY cheap, fast, portable, and accurate automated macro focus stacking rail (based on Arduino microcontroller) which can be used with a wide range of photo cameras, and magnifications from standard macro (1:1) to extreme macro (up to 20:1). The same controller can also be used to control a motorized focuser for a telescope, allowing to memorize up to 24 different focusing positions, properly accounting for changes in temperature. To reproduce this project, you need some basic mechanical and soldering skills. Once you have all the parts, it can be built in a couple of days.
Donations

If you find my tutorial and software useful, you can thank me by buying one or more of my photographs (doesn't have to be a macro photograph) on the microstocks website dreamstime.com . Here is the link to my dreamstime's portfolio: http://www.dreamstime.com/pulsar124_portfolio_pg1 . If you do that, please also leave a comment (just mention "macro rail") for every photo you bought.

Flickr Fast Stacker group: post the photos of your Fast Stacker, and the photos made with your Fast Stacker!
Youtube videos
Forums discussing my rail:
Example stacked photographs
Community content is available under
CC-BY-SA
unless otherwise noted.